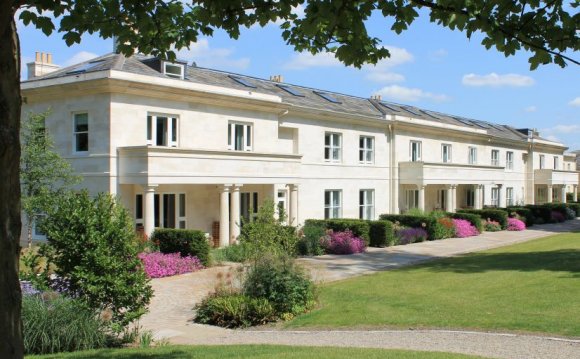 To celebrate the opening of the brand new Westfield Broadway Shopping complex, the Midland Hotel is delighted to announce its latest residential shopping package - Shop 'til you drop. The Midland is situated right next door to the new centre! Come and go all day, or venture slightly further afield to the soon to be opened Sunbridge Wells shopping tunnels – a series of underground tunnels housing many independent shops.
Bradford's cultural diversity ensures the city is a must see to visit. It's the first ever city to be granted the prestigious title of UNESCO City of Film and has also just been voted the UK's Curry Capital for the 5th year running. Our close proximity to the 'outdoors' including the Yorkshire Dales means both residents and visitors alike can visit several attractions including the World Heritage site of Saltaire, or the equally picturesque town of Ilkley.
We are also very excited to announce Bradford's first underground retails complex right in the heart of Bradford historic trading quarter. Sunbridge Wells is a Victorian quarter incorporating Victorian and contemporary shop units with trading street barrows, restaurants and bars in a setting in keeping with the history and the ambiance of Bradford…… But don't take our word for it; please visit the following link for futher informaion. Due to open February 2016. Whilst in Bradford why not take advantage and visit some of the fabulous surroundings we have to offer. Please visit the following link for further information.
Arrive at the Midland Hotel from 2.00pm and park in our complimentary onsite car park. On entering your room, you will discover a wealth of goodies awaiting your arrival.Strawberries, Chocolates and a bottle of Fizz for you to enjoy.
Enjoy Bradford and it's amazing suroundings, and don't forget all that shopping. Return to the Hotel for a sumptuous three course meal in our Midland Grill Restaurant on one night only. The next morning wake up to a hearty Yorkshire Breakfast.
We are hosting the followng Murder Mystery events during 2016: -
A rich antique dealer, a recently dumped socialite and a potential best selling author but what strange occurrences are befalling the hapless guests?
£175pp - Includes 2 nights at the hotel with breakfast included, as well as dinner on both nights with thrilling entertainment.
Murder Mystery Dinners: at £35.00pp Dinner 3 course meal included.
Arrival at 7pm prompt for the entertainment to start: -
Saturday 3rd June: Lethal Lovers
It's 2015 and Tony & Eve are having a not too discreet affair. Will things go well for our star-crossed lovers or will their world come crashing down around them?
Saturday 29th October: The Halloween Special Psychic Interference
Lethall Lodge is the perfect venue for our spiritual fair this year. But is there a darker side to the spiritual plane?
Thursday 22nd December: A Christmas Killing
Conrad and Clara Christmas are hosting a party to celebrate the festive season. This year there is someone present who does not extend 'Goodwill to all Men'.
Parking available and discounted rates for rooms when booking one of these events. £10.00 deposit p/p to secure with final payment two weeks before the event. Dinner and Entertainment £35.00 p/p.
Dinner, Entertainment, Bed & Breakfast £129 for two
Dinner, Entertainment, Bed & Breakfast £95 for one
We can cater for any part of your celebrations, from the Pre Wedding to the Walima with up to 450 guests across two of the finest ballrooms in Yorkshire
We have teamed up with other local experts Apna Khana, One Stop Wedding Shop to make your dream a reality.
Enjoy a short break in Bradford, designated the world's first UNESCO City of Film enjoy some of the many things to do in and around the Bradford area. See our 50 things to do in Bradford. Prices start at just £189 per couple for a 2 night break with Dinner, Bed and Breakfast.
Additional nights are available on request.
Romantic Break
Ultimate romantic experience, a unique luxurious atmosphere makes the Midland Hotel, Bradford the perfect rendezvous for this totally unforgettable package.
Theatre Dining Package
Make the most of your evening, with our Pre & Post Theatre Dining Package £20.95 per person.
3 course meal
Leave the car in our car park
Starter & Main course at the hotel
Go and enjoy the performance
Return to the hotel for dessert
Maybe enjoy a coffee or a night cap in the foyer bar
Bradford City of Film Packages
Want to know where you can see the places of historic importance in Bradford's film history, as well as where famous films were made? The Bradford Movie Trail has it all. Midland Hotel proudly provides the following discounted Bradford City of Film packages.
To book any of our offers offline or for further details please call 35. All offers are subject to availability and our Terms & Conditions.
YOU MIGHT ALSO LIKE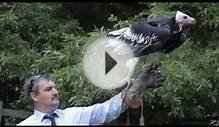 Yorkshire Day at the Wentbridge House Hotel, 1st August 2012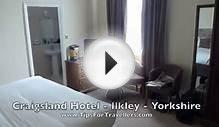 Craiglands Hotel - Ilkley -Yorkshire - England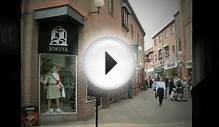 York Yorkshire Hotel - The Churchill Hotel 01904 644456
Share this Post