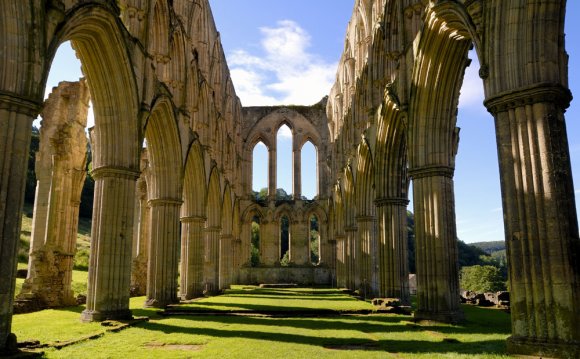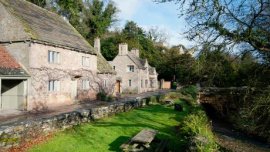 © National Trust
The communal cottage garden, nr Ripon
The river next to the cottage, nr Ripon
© Mike Henton
The sitting room at Abbey Stores, Yorkshire
The view from upstairs of sitting room at Abbey Stores, Fountains Abbey, Ripon
The dining area at Abbey Stores, Fountains Abbey, Ripon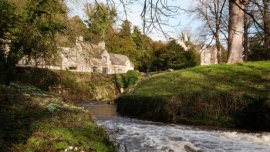 The kitchen at Abbey Stores, Yorkshire
The galleried bedroom at Abbey Stores, nr Ripon
The bathroom at Abbey Stores, Fountains Abbey, Ripon
This lovely stone cottage is full of character and perfect for anyone looking for a romantic break. The cottage has beamed vaulted ceilings, a galleried double bedroom and wood-burning stove. Part of the building dates back to the eighteenth century, although much was rebuilt in the 1930's to create a shop, in use until 1993. It is adjoining Abbey Cottage.
It is the perfect base for anyone looking to explore the spectacular surroundings of Fountains Abbey or slightly further a field destinations like York, The Dales and North Yorkshire Moors. It is situated opposite the river Skell and weir in the picturesque Skell Valley at the original entrance to Fountains Abbey. A shared garden sits alongside the river on the opposite side of the minor village road.
You are located just steps from the west entrance to Fountains Abbey. During opening hours you have free entry to this breathtaking World Heritage Site, complete with the ruins of a twelfth-century Cistercian abbey, Georgian water garden and deer park. You can explore at leisure, with long walks through the grounds, whatever the season.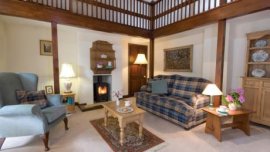 Fountains Abbey, Studley Royal Water Garden and the Deer park have events to appeal to all ages throughout the year. Visit the web pages by clicking on the nearby tab, above, to see details of events, nature, walking and cycling trails when planning your holiday.
Here are some other cottages in the same region that you might also be interested in Vyner and Wren.
The cottage's layout
First flooropen-plan kitchen/dining/sitting area with wood burning stove. Mezzanine: open gallery with sleeping area (1 double with 5' bed) and shower room.
Visitor notes
Heating: Gas central heating included.
Garden: Shared garden with seating.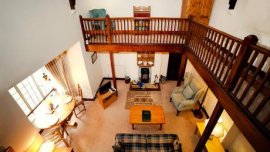 Parking: Car parking is available next to Fountains Hall.
Telephone: There is limited mobile phone signal, but there is a shared payphone provided for use by all Cottages for outgoing calls.
Please Note: The cottage is located next to a minor road and one of the entrances to Fountains Estate.
Offers: Holiday cottage guests have free access to Fountains Abbey and Studley Royal Estate during opening hours.
Catering: The team at Fountains Abbey can provide a simple pie or casserole ready for you to pop in the oven. You can choose from:
1) Chicken, Ham, Leek & Potato Pie
2) Seasonal Vegetable & Bean Casserole
3) Fish Pie
A minimum notice of 7 days is required for all food orders.
Pricing is as follows: Adults £6 per head / Children £4 per head. Please note side vegetables are not included.
Casseroles or pies will be delivered to the cottage and left in the fridge ready for your arrival.
Cottage details
Sleeps 2 Bedrooms1Let startsFridayMin stay3Dogs allowedNoCottage ref020004Acorn rating 3
Features
Open fire / stove
Romantic
Garden appeal
Facilities
Dishwasher
Shared telephone
Telephone
Television
Washing machine
Double bed
Microwave
Radio
WiFi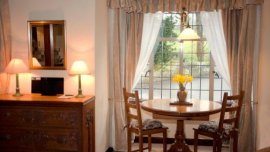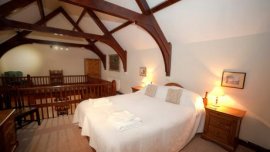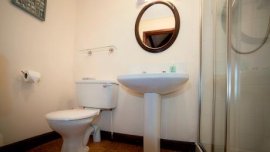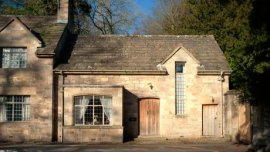 YOU MIGHT ALSO LIKE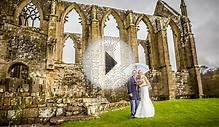 Bolton Abbey Priory - North Yorkshire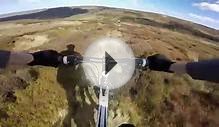 North Yorkshire Moors: Rosedale Abbey Mtb ride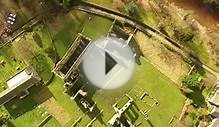 Easby Abby aerial (Richmond - North Yorkshire)
Share this Post