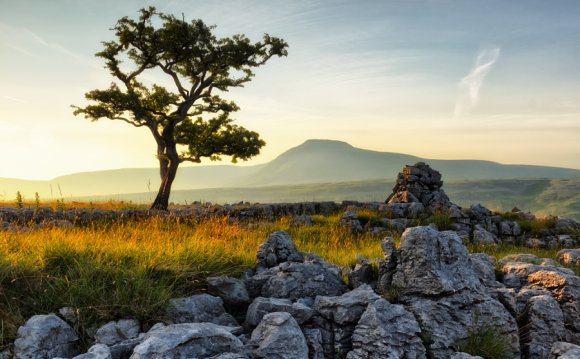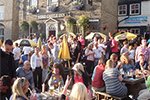 Castles in the Dales
The Yorkshire Dales can proudly boast some of the finest castles in the UK, all of which offer a step back in to the history books and provide a wonderful family day out. Wherever you are staying in The Yorkshire Dales there is sure to be a castle not too far away.
Bolton Castle, situated in the pretty Dales town of Leyburn is steeped in history, and is where Mary Queen of Scots was imprisoned for a year in 1658, for details on visiting Bolton Castle and directions visit www.boltoncastle.co.uk
Further down the Yorkshire Dales, Barden Tower can be found a short distance away from the beautiful Yorkshire Dales village of Bolton Abbey. The property was repaired in 1658 by Lady Anne Clifford. A walk around the tranquil grounds is a favourite amongst tourists to the Dales. More information on Barden Tower can be found at
Knaresborough Castle, is located near the bustling business town of Harrogate. The first record of Knaresborough Castle which overlooks the River Nidd, was in the year 1130. The castle was also used as a hunting lodge by King John in the thirteenth century, can be found perched on a high cliff overlooking the River Swale, in the delightful old English town of Richmond. The castle is one which was never attacked and hence was never modified or maintained, and by the 1700's was in ruins. To find out more information on Richmond castle or to plan a visit there click on the following link Richmond Castle which also offers everything else you need to know about Richmond.

When mentioning castles in the Yorkshire Dales one of the area's most famous castles has to be Skipton Castle, which has been guardian for the gateway to the Yorkshire Dales for over 900 years now. Skipton castle is a fascinating place and you can experience an atmospheric dungeon, the great watchtower, and enjoy a range of homemade produce in the Clifford tea rooms. For opening times and more information visit
We hope you enjoy visiting some of the Yorkshire Dales magnificent castles.
2 Mill Bridge
Skipton
North Yorkshire
BD23 1NJ
04
The Castle Inn, Skipton
Voted "Best pub in Yorkshire", in the Welcome to Yorkshire, White Rose Awards,
The Castle Inn is a traditional English pub situated in the oldest part of Skipton, nestling under the shadow of the medieval Skipton Castle. Calvin and his team at the Castle take great pride in serving mouth-watering, home-cooked traditional pub food, and a wide selection of fine beers, lagers, wines and spirits, in a relaxed, friendly and inviting atmosphere. The Castle is a firm favourite for both locals and tourists alike, and is highly recommended whilst visiting this delightful market town.
YOU MIGHT ALSO LIKE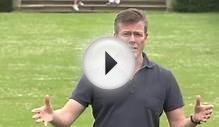 A tour of Castle Howard in North Yorkshire England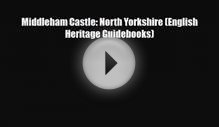 Download Middleham Castle: North Yorkshire (English ...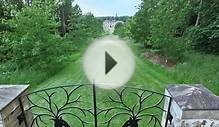 A Castle in North Yorkshire
Share this Post