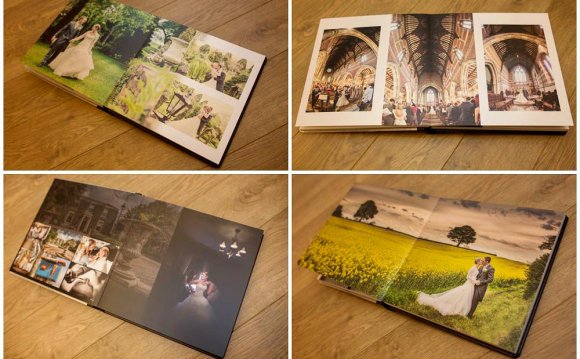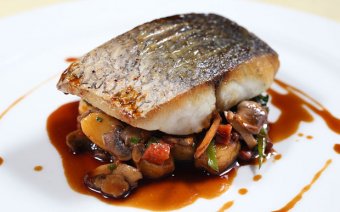 Price,Three courses with wine: around £55
I do love the curious establishments one finds dotted along the A1. This anachronistic backbone of the nation's road network is home to the sort of places which time seems to have rushed past at 70mph and promptly forgotten.
Farther up the Great North Road sits another restaurant which has been doing the business for years: The Crab & Lobster, just off junction 49 between Thirsk and Boroughbridge. Oddly, for a landlocked venue – one situated, moreover, at the rough point where the A1 strays farthest from the coast – seafood is the speciality, delivered via daily shipments from Hartlepool's fish markets.
The restaurant building is an arresting sight, adorned with a mammoth plastic crab and lobster, with a lovely old thatched roof and leaded windows, flanked by fluttering flags of the sort one might find outside a caravan park.
That alone may ring alarm bells. But few in this part of North Yorkshire have a bad word to say about "The Crab". Opened in 1991, it is regarded as one of the old faithfuls in a county that nowadays has more Michelin stars than any other. The adjoining Crab Manor boutique hotel – so I was told when I tried to book a room – fills up a year in advance on summer weekends. Certainly, on a Saturday evening in July, the place was heaving. We'd booked a week before and been told that there was only one table left.
The main dining area is extraordinary: low-beamed and wonderfully cluttered, strewn with myriad bits of bric-a-brac ranging from tickets to Ripon Races to marching band drums. The tables are covered in linen tablecloths and lit by flickering candles. Ragtime and jazz songs pipe out from hidden speakers.
Sadly, we were led past all of this, out to a conservatory bolted on the side which is normally used for functions and weddings, and shown to a table below the air conditioning unit and next to the lavatories. Here the restaurant attempts to recreate the same speakeasy vibe, but the effect is muted.
"The main dining area is low-beamed and wonderfully cluttered"
As I looked up at a barometer and a brass diving suit, I was reminded of the Newfoundland "squid burger" restaurant described in E Annie Proulx's The Shipping News. That particular delicacy, mercifully, was not on the menu – although such is the dizzying breadth of dishes that its presence would not surprise. There was everything from lobster thermidor to spare ribs, to Goan fish curry, with all the corned beef fritters and "hot dog onions" one could stomach in between. Over the past 25 years it seems the restaurant has only ever added to its menu, rather than refining anything or – heaven forbid – putting it out to pasture.
The results read like an all-you-can-shove-on-your-plate world food buffet, and leaves one baffled as to just what sort of creature it is trying to be. We ordered a bottle of good, crisp white rioja from the more navigable wine list, and set to work.
I plumped first for a fish soup with mussels, scallops and king prawns. It came with fat, quality hunks of haddock and salmon in a pleasingly spiced broth, served alongside an inedible rouille which looked as if it had been squirted out of an industrial-sized bottle of Marie Rose sauce some time before. But at least it was on the side. My partner's lobster spring rolls were spoilt by ladlefuls of some sort of creamy cheesy mayonnaise. £12 is a lot to pay for a half-eaten dish.
Our main courses told a similar story. The already heavy-sounding roast fillet of stone bass with wild mushrooms, chorizo and gnocchi was enriched by a great dollop of red wine sauce. Roast Scottish silver hake was spoilt by a gloopy jus purportedly made from cherry tomatoes. The prawns in the accompanying paella were droopy, tasteless, and seemingly straight out of a freezer.
We finished neither dish – and these were some of the lighter options available.
We shared a pudding – an apple custard slice with Bramley apple sorbet and shortbread. The latter two elements were great, cutting through the stodge as sharply as the wine. But the slice itself tasted days old: claggy layers of custard separated by pastry with the texture of cardboard.
It proved a fitting metaphor for The Crab & Lobster. We desperately wanted to enjoy the place – and the staff, it must be said, did their best to help us do so – but it all felt like yesterday's news: tired, in need of new ideas and identity.
The next day, as I barrelled back down the A1's southbound carriageway past the shuttered Ram Jam Inn, I felt a renewed pang of hope that one day soon it might reopen. It was a place so stolid and sure of itself that you could taste what you were going to eat before you walked in. The Crab & Lobster, however, is one roadside joint that has lost its way.
Three of a kind: fishy
YOU MIGHT ALSO LIKE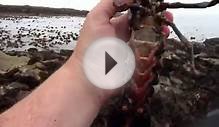 Collapsible crab bait traps catch lobsters in scotland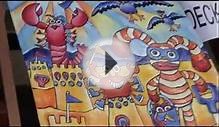 Cromer and Sheringham Crab & Lobster Festival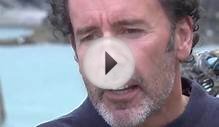 Boat Stories: Lobster Potting and Berried Hens - North Devon
Share this Post