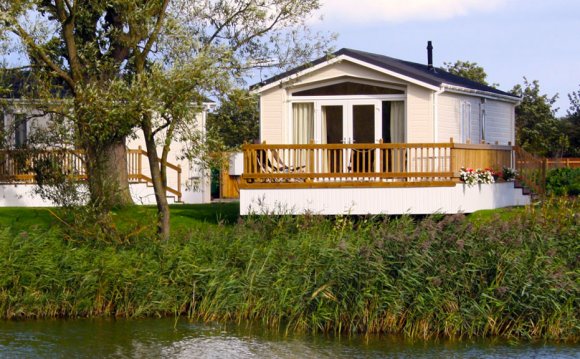 Although Yorkshire and Humberside is no longer an official county of England, the region term is still useful for describing the region of northeast England. The Yorkshire and Humberside region covers a huge amount of land from Grimsby to Darlington, taking in vibrant cities, stunning stretches of coastline and magnificent, wild countryside.
Things to do on holiday in Yorkshire & Humberside
A holiday cottage in Yorkshire & Humberside is the perfect base for an English walking holiday. The landscape is so varied, from the rugged cliffs of the coastal paths to the wild, windswept moors and undulating hills of the Yorkshire Dales, that you will be able to find a completely different walk for each day of your holiday in Yorkshire and Humberside. Whether you are heading to a holiday cottage in the region with a sturdy pair of walking boots, a saddle and bridle or a bicycle pump, you will be spoilt for choice of terrain. Some of the best places to get out into the Yorkshire and Humberside countryside include the Yorkshire Dales National Park, the Peak District National Park, the North York Moors, Ingleton Waterfalls, Bridestones Moor or Bempton Cliffs Nature Reserve on the coast. Wildlife thrives in the unspoilt regions of Yorkshire and Humberside, and many happy hours can be spent in the Bempton Cliffs RSPB Park or Blacktoft Sands or rock-pooling in Robin Hood's Bay.
There are around 270 miles of waterways in the Yorkshire and Humberside region, much of it highly suited to leisure. Fishing is a very important and popular activity in Yorkshire, and permits, advice and information can be found in a huge number of towns and villages. Alternatively you can go sailing, water skiing, jet skiing or even surfing in Scarborough.
There are over 100 miles of undiscovered coastline in Yorkshire and Humberside. The famous spit at Spurn Head is constantly moving its beach boundaries, but the best beaches can be found in the hidden coves and fishing villages which line the coast. The wide, flat sands of Bridlington have made it a traditional favourite, but the spectacular cliffs of Flamborough Head may be more your style. That is the wonderful thing with taking a cottage in Yorkshire and Humberside; if the surroundings aren't absolutely perfect, travel a few short miles!
Places to visit on holiday in Yorkshire & Humberside
Many people take Yorkshire and Humberside accommodation with no intention of venturing out into the countryside due to the enormous wealth of vibrant cities in the region. Leeds, Sheffield, York, Bradford and Hull are the largest cities in Yorkshire and Humberside, with both Leeds and York have held the yearly crown of best city break destination in Britain in previous years. The cities and towns of the region have a delightful blend of old and new throughout, bringing them in line with modern life yet holding on strongly to what has made them great. As a result, there is a huge amount of entertainment to be enjoyed, from Opera to sporting clashes all set to the backdrop of historical pride. Some of the best historical sights include the Bradford Mill Village, Leeds' Victorian Quarter and the Victorian Turkish Baths in York.
A cottage in Yorkshire is also a great base for trips to Cumbria. If you prefer you can also rent one of our cottages in Lake District and make your family holidays in England memorable.
Weather in Yorkshire & Humberside
Yorkshire and Humberside benefits from a very mild climate. In summer, average temperatures remain around 21°C, whilst in winter, temperatures remain above 5°C although rain is not uncommon.
Travel to Yorkshire & Humberside
Reaching a holiday cottage in Yorkshire and Humberside is very easy. There are a number of airports in the area, the largest of which is the Leeds Bradford Airport (LBA) which receives many national flights. Alternatively, the area is a maze of train and road links.
Share this Post