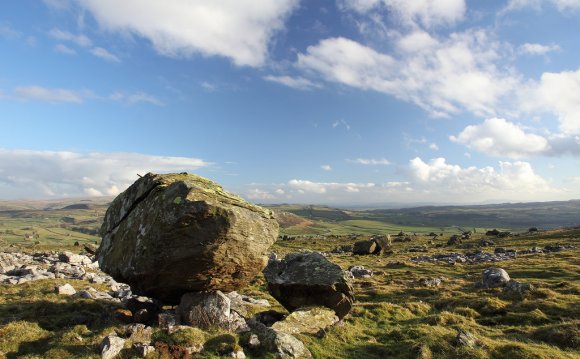 Austwick is a small village on the western edge of the scenic Yorkshire Dales National Park in North Yorkshire. It is in a rural location about five miles northwest of Settle, the main town in the area.
Archaeological discoveries around Austwick show the area has been inhabited for over 4, 000 years with Bronze age and Iron Age settlements and ancient burial sites along with ancient dry stone walls.
The Domesday Book showed that back in 1086 Austwick had twelve manors which were spread out to the north. The current lords of the manor of Austwick are the Farrer family who have held the position since 1782.
The area is noted for its history, wildlife and geological formations. Just outside Austwick at Oxenber Hill there is a limestone pavement, broken into regular lined slabs. On nearby Norber Hill there is a huge boulder balanced precariously on a smaller stone. It is known as an "erratic" boulder or "perched" block.
The area is currently used for farming cattle but in the past the terraced land indicates it once was used for arable farming. From the Middle Ages until the 19th century textile weaving provided the villagers with a steady income.
Present Day Austwick
Austwick had 476 residents according to the 2001 census, making it a small village by modern standards. It is just off the A65 which connects the M6 at Kirkby Lonsdale with Skipton.
A considerable part of the parish of Austwick is given over to uncut moorland and within that area is the Lord's Seat on Simon Fell which is 2, 079 feet high.
Austwick is a close and forward thinking community, best illustrated when the village could not attract a provider for fast Internet services. The village set up its own radio link which is still monitored by community volunteers and covers a 50 square mile radius.
More than 100 households, plus the local school and various remote farms now have an enviable Internet connection which would otherwise not have been possible.
Things to do in Austwick
This unspoilt area around Austwick is designated an Area of Outstanding Natural Beauty and is consequently very popular with fell walkers, mountain bikers, nature lovers, fishing enthusiasts and those who simply enjoy getting out in the fresh air.
The area is ideal for birdwatchers as the resident and visiting species nest in the old dry stone walls, trees and old buildings which are scattered around the area. In summer it is a paradise with many wild flowers, butterflies, moths and insects.
In the past, metal detecting has produced some interesting relics in the area including a large copper cooking pot at Crummock.
Railway enthusiasts will enjoy a trip on the Settle to Carlisle Railway, one of England's most scenic routes.
Geologists and cavers will find the rolling limestone hills of interest, particularly on Norber, Robin Proctor's Scar and Nappa Scar. The limestone plateau of Moughton is worth visiting to see its dry waterfalls and limestone pavements.
YOU MIGHT ALSO LIKE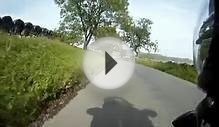 Malham, North Yorkshire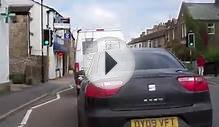 Clapham, North Yorkshire to Cookridge, West Yorkshire ...
Share this Post