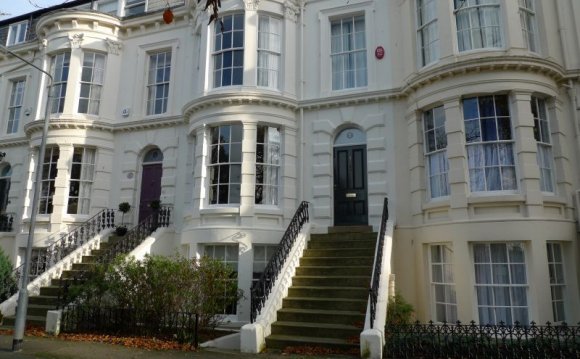 Whitby is a seaside town and port on the East Coast of England and is part of North Yorkshire. It sits on the River Esk and has a rich heritage of mining, fishing and architecture which is still enjoyed to this day. Whitby has been recognised as a tourist destination since the Georgian period and the arrival of the Great North Yorkshire Railway only went to cement this. Whitby is often best known as the setting for the novel Dracula and as such has become something of a haven to the gothic and literature community.
HomeAway has a number of holiday cottages in Whitby available to travelling groups of all sizes. Whilst smaller families are welcomed to homely cottages, larger parties are also provided for with chateaus and barns. Whitby is a diverse town and boasts a selection of new and more traditional holiday homes, all brimming with character. Large gardens and patio areas from which to enjoy sea views are common whilst parking is available throughout. Typical facilities include internet access, dishwashers, satellite television and DVD players. Many of the holiday cottages are also pet friendly, meaning many families can truly experience a home away from home.
Whilst Whitby continues to be a must do experience for those with an interest in heritage and literature, visitors to the UK have a wealth of other popular destinations at their fingertips. Holiday cottages in Sheffield are the ideal base from which to explore Southern Yorkshire and the many galleries and museums which the city is home to. Alternatively, nature and exercise enthusiasts may want to consider a holiday cottage in Bowness and Windemere, where they can discover the beauty of the Lake District.
Things to do
Dracula: One of the main reasons for visiting Whitby holiday apartments is to discover the world of Bram Stoker and his nightmare creation. In addition to nightly ghost and Dracula walks which are run by local expert and renowned storyteller Harry Collett, there is the Dracula Experience attraction which is open daily to families and school groups alike.
Trains: Whitby is home to two train stations: The North Yorkshire Railway, from which a steam train takes passengers through the delightful North Yorkshire Moorlands, and The Esk Valley Railway, which offers a scenic tour on more modern carriages through a number of villages before finishing its run in Middlesbrough.
The Abbey: Since 657AD, the Whitby Abbey has guarded the coastline from atop the cliffs. It is the oldest and most iconic building in the town and was home to an order of monks until 1540. Since then it has become home to a colony of bats, which only add to the gothic appearance. The Abbey, along with the graveyard and the church, are open throughout the year and host a number of events.
The Beach and Harbour: Although many people come for the heritage, the beach near to Whitby holiday cottages is also hugely popular. A long, sandy expanse with restricted areas for dogs and a RNLI lifeguard in situ, there is much to do on Whitby Beach. It has been commended by the Quality Coast Association, and the Marine Conservation Society as having excellent water quality and has a Blue Flag Award. Meanwhile, just a short walk away is the famed Whitby Harbour where the local commercial boats still bring in the catch of the day.
Weather
Whitby holiday apartments enjoy a mild climate that can be quite changeable. Whilst the cliffs and higher buildings can experience some strong winds from the sea, the sea level buildings are largely sheltered. The summer months of July and August are the warmest with temperatures rising to 19⁰C whilst winter temperatures might drop as low as 0.2⁰C in January and February. Rain can be heavy at times and in an average month up to ten days rainfall is not uncommon.
Travel
Whitby is extremely accessible. To arrive by car simply follow the A614 from Leeds or the A64 from York. Alternatively, the A171 runs down the coast from Robin Hoods Bay. There are frequent bus services to and from the town whilst the train station has regular arrivals and departures, making it an ideal destination for drivers and non-drivers alike.
YOU MIGHT ALSO LIKE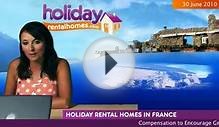 Holiday Homes in France | Holiday Rental Homes France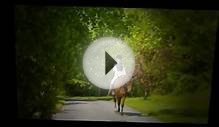 courtyard irish holiday homes cottages holiday homes to rent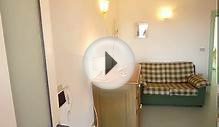 Cala Gonone holiday homes to rent with special view.MOV
Share this Post