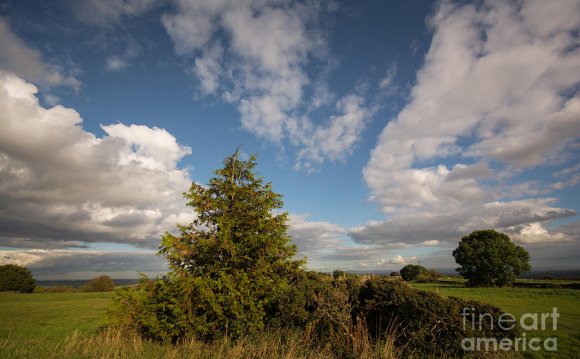 No other region in the UK is as passionate about horse racing as Yorkshire. The county is synonymous with the sport of kings, with no fewer than nine top class courses - more than any other region in the UK - holding over 170 meetings each year and home to numerous winning stables including Middleham, Malton and Richmond.
Whatever style of racing you prefer, you'll be spoilt for choice in Yorkshire, with six flat racing courses at York, Beverley, Pontefract, Redcar, Ripon and Thirsk, a specialist National Hunt course at Wetherby, and dual courses offering monthly racing either on the flat or over jumps at Catterick in the north and Doncaster in the south.
Famous racing festivals staged in Yorkshire include the Welcome to Yorkshire Ebor meeting and the St Leger at Doncaster - the oldest classic horse race in the world.
Visitors wanting to purchase tickets should contact the relevant racecourse directly.
Whether you are looking for a day out to celebrate a special occasion with family and friends, or want to entertain, reward people or if you want to enjoy a day at the races in comfort and style let Dine & View in Yorkshire arrange your perfect day at the races.
Go Racing in 2016
Horse racing makes a great day out for family and friends
Boasting more top racecourses than any other region of the UK, not to mention a string of successful stables and the Northern Racing College, Yorkshire is synonymous with the very best in British horseracing.
There are nine Yorkshire racecourses - Beverley, Catterick, Doncaster, Pontefract, Redcar, Ripon, Thirsk, Wetherby and York.
Our nine courses host 180 days of racing throughout the year, from the pure adrenaline of championship races to the relaxed informality of our family days.
Catterick
Catterick's 27 race meetings per year put it second only to Doncaster in the quantity of races hosted, but there's plenty of quality too. One of just two courses in Yorkshire to offer both flat and National Hunt racing, Catterick Racecourse hosts meetings every month, and gets things underway as early as possible with the very first jumps gathering of the year on New Year's Day.
You will find Catterick Racecourse (since 1783) in the hamlet of Catterick Bridge close to the Catterick Garrison, the worlds' largest British Army barracks, and home to around 12000 soldiers. The venue, close to the A1, is also home to Catterick Sunday market, the largest in the north of England
Calendar
In course's Flat season begins in March, with 17 meetings running right through to November. In December it's back to the fences again. And it never stops!
YOU MIGHT ALSO LIKE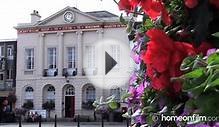 Ripon, HG4, North Yorkshire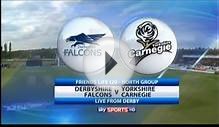 Derbyshire v Yorkshire (Twenty/20 North Group) - 18/06/12
Share this Post