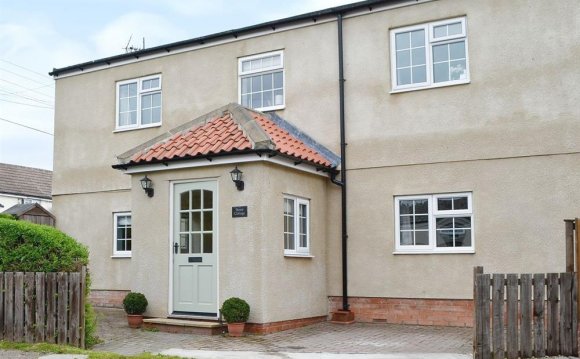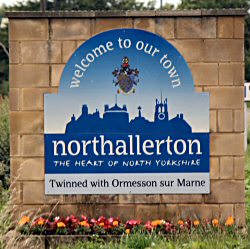 NorthallertonIs a busy market town with a population of about 20, 000 (including Romanby and Brompton). With its fine wide High Street, Northallerton has and still services the surrounding rural villages.
Market days are Wednesdays and Saturdays when both sides of the High Street are home to stalls selling a wide range of goods and produce from fruit and vegetables through clothes, hardware and computer and phone accessories, health food and fresh fish. On the fourth Wednesday of the month the market is joined by a farmers market selling local produce and food.
As a communication centre and market town the High Street boasted many Inns and Public Houses some of which survive today.
Despite its modest size Northallerton has the independent and national shops one would expect of the town that serves the largest county in England.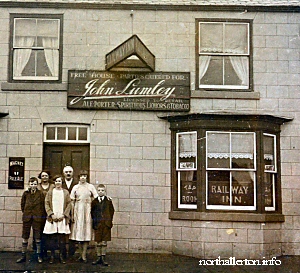 Butchers, bakers and green grocers still thrive, servicing the town and surrounding villages. Two department stores, several supermarkets, bookshops, clothing, electrical retailers sit side by side with banks, estate agents and specialist retailers.
Dining or snacking eateries include traditional Fish and Chips, Indian, Chinese, and pizza takeaways as well as cafes, Tea rooms, a bistro, restaurants and of course the Pubs..
Northallerton Town Hall & Square
Extract from Arthur Mee's The King's England 1941
NORTHALLERTON. Curfew still rings in this old market town astride the old Great North Road. The home of a few thousand folk, it has a medley of old houses and shops and inns along the broad street, one of the finest churches in the Riding (of which it is the capital), and memories of far-off days.
The Romans had a settlement here, and a small Roman altar was found when the railway was made. The Conqueror is believed to have encamped here, and to have built a fortress on Castle Hills.
The castle was destroyed but in the 12th century a palace was built nearer the church. Five centuries after this also was in ruins, and all that is left of it are traces of the moat and earthworks. We see them in the cemetery. Near the 19th century cross in the marketplace is the town's oldest house, which has long been an inn, the Old Fleece; its stone walls, two timber gables and great oak beams charmed Charles Dickens.
YOU MIGHT ALSO LIKE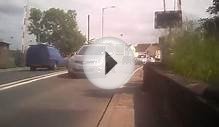 Northallerton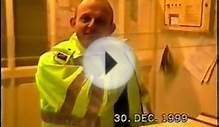 Northallerton Prison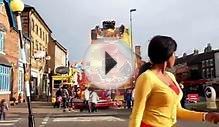 Northallerton Fair
Share this Post