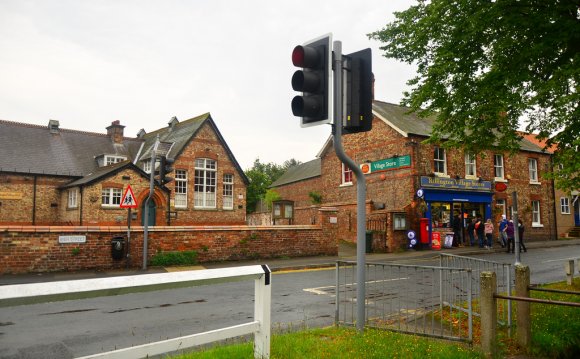 Rillington - an East Yorkshire village
Since 1974 in North Yorkshire
Traditionally an agricultural village, situated on a beck, or stream known as a 'Rill' from which it gets its name. The population of the village and its surroundings has reached about 1000 people.
The A64 Road goes through the village, nearly splitting the village into North and South sections. The railway came to the village in the 1840's as part of a personal project of the 'Railway King' George Hudson. Special trains were still stopping at the station in the early 1960's, but the station has now permanently closed, though the railway remains open. The branch line to Pickering and Whitby has been closed and the section between Pickering and Goathland is in the hands of a volunteer run railway company.
There are two public houses on the A64 and a modern school off the High Street. On completion of their education the students at the infant school will usually at the age of eleven attend Norton College in Norton, near Malton. A small industrial company has moved into the village and there is a large house building company based in the village. Many people still work in agriculture, but others commute to jobs at Norton, Malton, Knapton, Sherburn and Scarborough.
Over the centuries many people have left the village to find work and a new life elsewhere. The Harrison family left the area in the 1770's to settle in Nova Scotia, Canada. Not all family members emigrated and there are still descendants of the family in the area. Ray Buckton 1922-1995, the Union Leader was born in a house in the High Street.
Share this Post