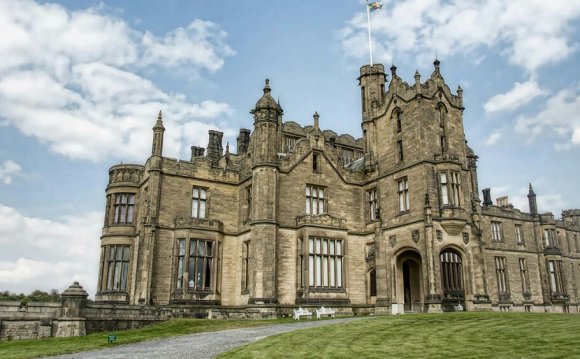 A unique labyrinth of tunnels, chambers, follies and surprises, created in a four acre garden in the heart of the Yorkshire Dales.
The Temple of the underworld, the eye of the Needle, a huge pyramid made of translucent glass, paths and passages that lead nowhere, and extraordinary statues at every turn, there are decisions to make and tricks to avoid, a day out with a difference that will challenge and delight children of all ages.
The Armstrong Mausoleum, recently unearthed and lost for centuries, dare you wander down this secret crypt where there are some scary surprises in store. The Cat & Mouse experience, a series of underground tunnels with life size sculptures, look out for the rather large surprise at the end.
Try our Brass rubbing quest, 15 plaques to find to spell out a well-known tourist attraction, don't forget to hand in the completed sheets to go into our monthly prize draw, there is a small gift for all who try.
While at Forbidden Corner give our Corner Café a try, we have delicious award winning pies and cakes, freshly made sandwiches, soups and barista made coffees, we also have a large children's menu which will keep the kids happy.
If it's a lovely sunny day out we have an very attractive picnic area overlooking our ponds.
Don't forget to visit our gift shop, we have a large selection of memento's and souvenirs to take home and remind you of your visit
Watch out for our regular events!
We have a Halloween week where we have a quiz and fancy dress competition with some nice prizes on offer.
Every Sunday in December until Christmas, we have a special visitor at Forbidden Corner, Santa Claus is here handing out presents to all children visiting the attraction.
So come and visit The Forbidden Corner, in the beautiful Yorkshire Dales and go home with some wonderful memories of a great fun day out.
Share this Post