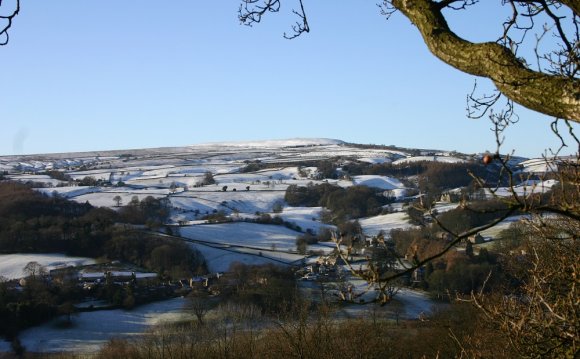 It's easy to be glib about Yorkshire – to outsiders it's the archetypal "up North" with all the clichés that implies, from flat caps to grim factories. For their part, many Yorkshire locals are happy to play up to these prejudices, while nursing a secret conviction that there really is no better place in the world to live. In some respects, it's a world apart, its most distinctive characteristics – from the broad dialect to the breathtaking landscapes – deriving from a long history of settlement, invention and independence. As for Yorkshire's other boasts (the beer's better, the air's cleaner, the people are friendlier) – anyone who spends any time here will find it hard to argue with those.
The number-one destination is undoubtedly York, for centuries England's second city, until the Industrial Revolution created new centres of power and influence. York's mixture of medieval, Georgian and Victorian architecture is repeated in towns such as Beverley, Ripon and Richmond, while the Yorkshire coast, too, retains something of its erstwhile grandeur – Bridlington and Scarborough boomed in the nineteenth century and again in the postwar period, though it's in smaller resorts like Whitby and Robin Hood's Bay that the best of the coast is to be found today.
The engine of growth during the Industrial Revolution was not in the north of the county, but in the south and west, where Leeds, Bradford, Sheffield and their satellites were once the world's mightiest producers of textiles and steel. Ruthless economic logic devastated the area in the twentieth century, but a new vigour has infused South and West Yorkshire during the last decade. The city-centre transformations of Leeds and Sheffield in particular have been remarkable, while Bradford is a fine diversion on the way to Haworth, home of the Brontë sisters.
The Yorkshire Dales, to the northwest, possesses a glorious collection of places to visit, with a patchwork of stone-built villages, limestone hills, serene valleys and majestic heights. The county's other National Park, the North York Moors, is divided into bleak upland moors and a tremendous rugged coastline between Robin Hood's Bay and Staithes.
YOU MIGHT ALSO LIKE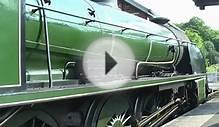 North Yorkshire Moors Railway. No.1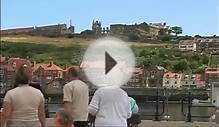 Secrets of the North Yorkshire Moors Part 1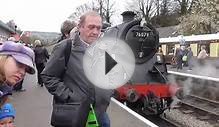 North Yorkshire Railway Historic Visit of Flying Scotsman ...
Share this Post