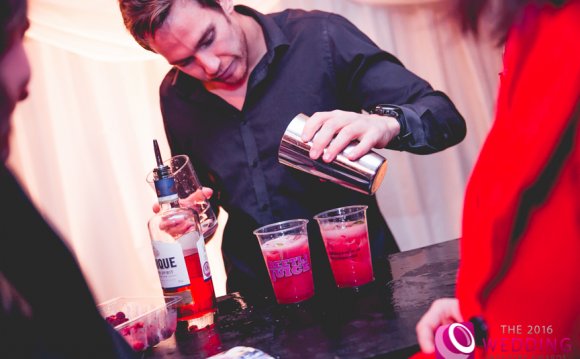 Hi, I'm Lucy.
I am the founder and head designer at Lucy MacNicoll Floral Design. We have recently won the title of 'Wedding Florist of the year 2016' at the National Wedding Industry awards.

Ever since I was a small girl all I wanted to do was create things. At the age of 7 I asked for a Fashion Wheel for Christmas, little did I know this would sow the seed, which would eventually lead me along my career path. I spent hours designing my own collections and playing with different colour combinations. For the first time I was totally captivated by my ability to design.
My love for fashion and all things creative convinced me to study Fashion at degree level. I studied Fashion Marketing at the University of Northumbria at Newcastle. I spent 4 fabulous years, including 1 in industry in London, living and breathing fashion, creating each day and learning how to market and promote my designs.
After graduating I decided to travel and feed my desire to see how the rest of the world looks and lives. I loved experiencing the different cultures, seeing the amazing architecture, landscapes and colours of each country.
A year later it was time to return to England to start my working career. I landed my first job working for Mary Portas at her Yellow Door creative marketing agency in London as a fashion PR assistant. This gave be a valuable insight to the working fashion world. I then spent the following 5 years working in different fields gaining as much experience as I could. First as a freelance stylist, window dresser and stylist and in the Visual Merchandising field as a head office creative manger. It was in some of these roles that my love of flowers grew, seeing amazing displays daily, the beauty of flowers intrigued me. I wanted to make them my job.
After planning my own wedding and experiencing the excitement of choosing my wedding flowers, I knew working as a wedding florist could become a reality. With my love for flowers, desire to create and combine all the skills and experience I had gained since university, I made the decision that working as a florist was a career I wanted to pursue.
My dreams to be a freelance wedding florist began turning into reality after studying a number of floristry courses and working in my busy local florist shop in London. LMFD was born, my very own floral design company. Initially based in London and since 2010 in North Yorkshire. Hard work, the passion to create distinctive designs and striving for perfection for each of my brides has become a daily occurrence. I love my job and feel so lucky to meet such wonderful people.
Share this Post