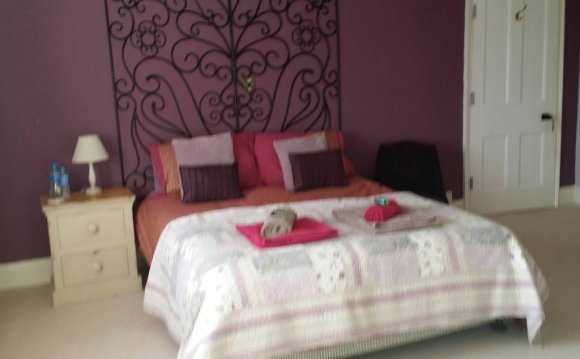 Bridgedown House B&B welcomes families, couples, small groups and individuals. Our rooms consist of single, double, twin and family rooms (family can fit a double with two single beds and a travel cot).
Our rooms are en-suite or have their own separate bathroom. A cot and high chair are available upon request.
Free Wi-Fi is available in the house and a guest computer is provided in the lounge. A guest fridge, microwave and ironing facilities are provided in the common areas.
All our rooms are light and airy decorated in a contemporary style. They are equipped with TV's, tea and coffee making facilities, hair dryers, alarm clocks and towels are provided.
Prices include a delicious home cooked breakfast and we happily cater for special arrangements by request.
Family Room - en-suite
This spacious family room can fit up to four people and a baby
The room can be setup as a double and twin with cot or other combinations. This large room has views to front of house and to rear over the river swale. It is equipped with Sky TV and has a couch. This room has a large en-suite with bath and shower.
Double - en-suite
This large double room has views to the rear of the house to which the River Swale can be seen. This room has recently had a new en-suite fitted, comprising of shower, toilet and washbasin.
Twin - en-suite
A twin room with views to rear of house and the River Swale. This room has recently had a new en-suite fitted, comprising of shower, toilet and washbasin.
Specialities / Extra Services:
On-site parking is available for guests (limited, but parking is also available in the station opposite).
Packed lunches are available on request.
Free Wi-Fi connection is available and a computer is available for use in the guest lounge.
Washing and drying service for a fee.
Nem csak szállodákba, de az otthonokba is jó választás lehet, a kis helyen is elférő, mégis kiváló minőségű alapanyagokből elkészített, és kiváló árú Akciós fotelágyak egyike. Óriási szövetválasztékunk biztosítja megfelelő illeszkedést az enteriőrbe, míg az extra szivacsos kivitel a még nagyobb kényelemért felelős.
YOU MIGHT ALSO LIKE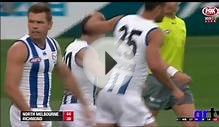 Rd 6 2015 -- NMFC vs. Richmond -- Every North Melbourne Goal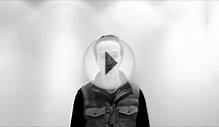 The Big Idea - Richmond Business Improvement District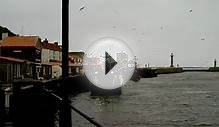 fishermen come home whitby north yorkshire
Share this Post