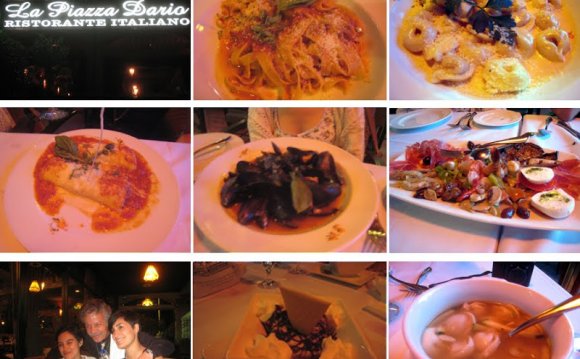 Antonio opened the restaurant in April, sharing the premises in Queen's Road, with the Hideaway Cafe, which operates during the day with the Sicilian catering for the evening trade.
Previously, the chef has run a restaurant in the town's cricket club and managed the popular La Piazza Italian restaurant just around the corner.
It was a Tuesday night when we called in but there was still a nice buzz about the small restaurant, with several tables full of chatting diners.
The menu did not contain many surprises with pizza, pasta, fish, steak and chicken options. All the dishes seemed reasonably priced – a margherita pizza was £5.95, chicken dishes around a tenner and you can have a 9oz sirloin for £13.95.
As we browsed the menu we wondered if there were many differences between Sicilian and Italian cuisine. Doing a quick Google now, Sicilian food is apparently influenced by other countries, including Greek, Spanish and French.
Sicilian food is also more likely to include seafood, which was good news for Sarah who loves fresh mussels – or cozze frescho as they appeared on the menu – especially when served in a cream and white wine sauce. The starter (£5.95) was of giant proportions and could easily have been a main. The shellfish were delicious and the sauce was good enough to pour into a glass and drink, if the mood took you.
My potato skins with garlic mayo and homemade chilli sauce (£3.25) sounds a safe option now, but the description doesn't really do it justice. "Like really good chips, only much, much better, " is how I would word the dish. The dips came in little bowls of red cabbage leaves which was a nice touch.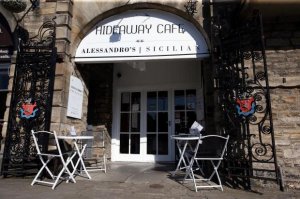 The cream and white wine sauce that came with the mussels was so good that Sarah went for the something similar with pan fried chicken breast. The pollo cremo (£9.95), ordered with a side portion of patate fritte (£2), was without fault.
Predictably, I went for the calzone pizza (£8.25). I remember the first time I ordered a calzone in error.
"My pizza has been folded over – is that right?, " I recall asking my fellow diners in complete ignorance. It's been my dish of choice when eating Italian (or Sicilian) ever since. This particular folded pizza was a winner. Like the other dishes, it was huge, packed with lovely cheese, ham, mushrooms etc, and had a thick crust like a Cornish pastie.
To finish, we shared a vanilla cheesecake which was unremarkable, but did not detract from what had been a really enjoyable meal. The service throughout was excellent and it was nice to see the owner pop out of the kitchen and chat with diners when the cooking was finished.
The bill, including a couple of glasses of wine and a bottle of beer, came to just over £54 which seemed about right. Chatting to Antonio after our meal, the owner said he hoped his previous customers would come along and sample his new venture. Perhaps it's an offer they can't afford to refuse.
FOOD FACTS
Alessandro's Sicilian Restaurant, 10 Queen's Road, Richmond, DL10 4 AE
Tel: 77
Open: 5.30-9.30pm Monday to Saturday
Share this Post