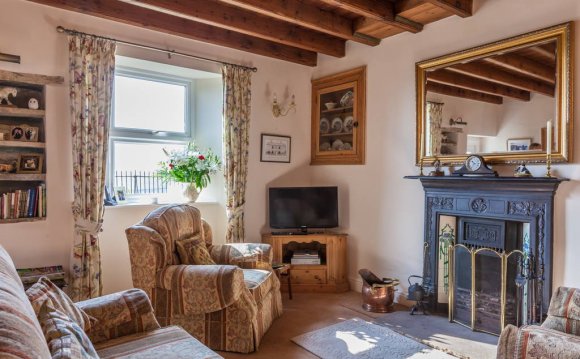 A warm welcome from Bob & Sheila Marchant, the proprietors of Tudor House.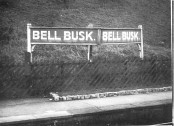 We look forward to welcoming you to Tudor House, the most unique Yorkshire Dales bed and breakfast.
We have quickly developed a reputation for the warmest of welcomes and have made Tudor House a real "home from home" in beautiful Malhamdale, one of the prettiest of the Yorkshire Dales.
No stone is left unturned in trying to help our guests make the most of their stay with us and visitors from 0 to 99 are made to feel "at home". If you want somewhere special to celebrate your 100th birthday we would be happy to help with that too!!
In addition, the building itself is completely unique and in the words of one seasoned B&B visitor is;
"..without doubt this is the most amazing location for a guest house I have ever seen in 20 years".
All of our rooms have now undergone the 'Sheila' treatment with an extensive make over. All now include a flat screen TV's with built in DVD players.
The Orient Express room has to be seen to be believed! The old single with no ensuite is now a throwback to a time of luxurious Victorian railway travel, complete with en suite shower that Hercule would have died for!
With 2 'standard' double rooms (one of which is on the ground floor and "pet friendly"), 2 deluxe double/twin, both of which have room for temporary single beds, and the fabulous "Orient Express", we have rooms to cater for all needs.
Our breakfasts offer the widest range of fresh locally produced products and few guests leave without praising "The Full Monty"
Bell Busk is a tiny hamlet only 4 miles from Malham and less than a mile from the A65, midway between Skipton & Settle, so making a perfect base for exploring all of the attractions the Yorkshire Dales have to offer.
On top of all of that, we are on the world famous Skipton – Settle – Carlisle railway, being the old railway station for the village of Malham.
Tudor House dates from 1849. It was built as Bell Busk Station, to service the village of Malham, by the North Western Railway Company (a.k.a. "Little North Western"), which was soon to be amalgamated with The Midland Railway. The line was originally the Leeds to Morecambe route, but by 1876 the now famous Settle to Carlisle line was completed and became part of the main west coast route between London & Scotland. The station was closed on 4th May 1959.
The property first became a B&B/Guesthouse during the 1970's, and nowadays offers a unique experience combining comfort, hospitality and a fascinating piece of local history. We will endeavour to build on the reputation developed by previous owners and expand and extend the range and level of experiences our guests can enjoy. Apart from the bedrooms we have a comfortable dining area and a relaxing sunroom overlooking the railway line.
The unique residents lounge, fashioned from the original station Waiting Room, has a TV, radio/CD/MP3 and warming log-burning stove to ensure a cosy atmosphere. Over an acre or well-kept gardens is the ideal environment for a relaxed day reading a book or chilling out after a hard days walking, sightseeing, cycling, pony trekking, shopping, bird watching or any of the other great variety of things to do locally.
Share this Post