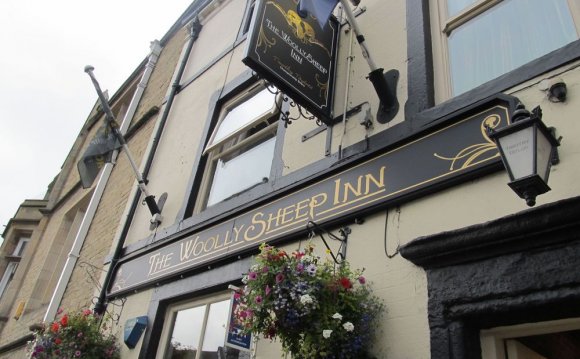 Dales Way
Length: 78 miles, 125km
Type: Waymarked trail
Time required: 5-6 days
Region: North England
Start: Ilkley, West Yorkshire
End: Bowness on Windermere, Cumbria
Difficulty: Easy
When to Walk: April to October
When the back of my guide book described the route as "Britain's gentlest long distance path" I wasn't quite sure what to expect of it. Thankfully though, the Dales Way turned out to be a lovely walk and one well worth doing.
Its eighty odd miles are never hugely taxing and in the most part, well way-marked and difficult to get lost, so if you're after an introduction to long distance walking, this is a fine one to pick. And if you do, you'll be wanting to know some information about how to plan your own trip. Won't you?
In this guide
The Yorkshire Dales is a fantastically beautiful and attractive part of the country, but one which is often overlooked in favour of its nearby neighbour, the Lake District.
For the lower half of the route, the Dales Way follows a number of rivers before heading in to quiet moorland. With the town of Sedbergh the walker gets a fine view of the Howgills before heading through farmland and along more rivers before ending at Windermere, in the Lake District.
The walking is easy; navigation rarely anything other than easy and the route is very well waymarked. This is not a challenging walk, but the rewards are stunning.
The Route
From Ilkley to Windermere, you can see the route of the Dales Way using the map above. Using the controls you can scroll around, zoom in and explore the route. Note that this map is a guide only, and should not be used for navigation.
Planning an itinerary
I split my walking over six days although the terrain is easy enough that many will be able to polish it off in five slightly longer days. Both options are catered for in the itineraries below.
YOU MIGHT ALSO LIKE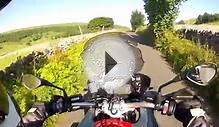 Yorkshire Dales by BMW R1200GS - Part 2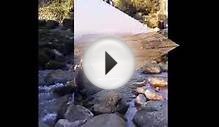 SUZANNE Leonard Cohen full version(pics of Yorkshire dales)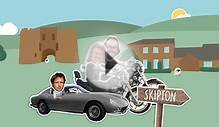 Yorkshire Dales Food Festival
Share this Post