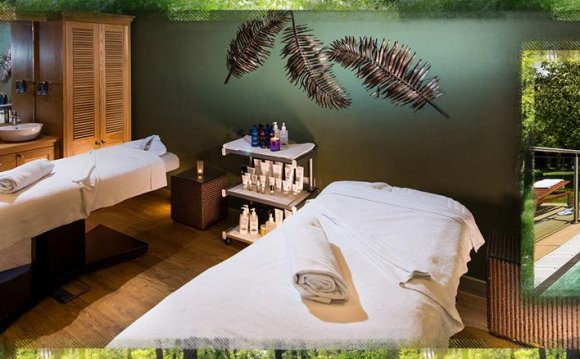 Why not make a day of it? Our Spa Team have created a range of spa day packages which all come with full use of the Spa facilities. Here are a just a few that we have available:
The Grand Energiser
Recharge and refresh with this invigorating Spa Day perfect for those in need of an invigorating boost. Kick start your day by using our spa facilities before your treatments begin.
Package includes:
30 minute Deep Tissue Massage
30 minute Eye Treatment
30 minute Foot and Leg Energiser
30 minuter Salt of the Earth Hand Treatment
Choice of Herbal Tea or Fruit Juice
2 hours £135
Classic Spa Day
Two hours of pure bliss as your therapist expertly soothes away your stress with two of our most popular treatments.
• Aromatic full body massage
• 1 hour ESPA facial – tailored to suit your skin type
This spa day is about relaxation – the perfect present or surprise for a loved one
2 hours £130
Celebrate Spa Day
Gather your closest friends and relax in our spa facilities. Then choose one of the following treatments:
• 1 hour customised facial
• 1 hour full body massage
• Two 30 minute treatments
Enjoy a glass of Champagne to finish of your day in style.
1 hour £82
Couple's Spa Day
A chance for you both to retreat from the stresses of everyday life and spend some quality time together. Begin by making use of our spa facilities followed by your treatments which include:
• Back massage in our double treatment room
• ESPA facial for both men and women
This package is also ideal for Mother & Daughter and makes the perfect gift to enjoy with someone special
1.5 hours £210 for two
Ultimate Indulgence Package
Package includes:
• 30 minute ESPA body exfoliation
• 1 hour full body massage
• 1 hour customised facial
• 30 minute regenerating and firming eye treatment
Whilst enjoying a champagne cocktail choose from either:
• Spa manicure
• Spa pedicure
Spa manicure or pedicure can be upgraded to include a GELeration finish for a supplement of £10
Lunch in Hudson's at The Grand is also included
4 hours £299
Champagne Nail Bar
Gather the girls and book into our Champagne nail bar which is takes place on the last Friday of every month between 5pm – 7pm. Bring your girlfriends and pamper your nails with a file and polish, whilst our bar tenders will be on hand for a mini cocktail masterclass where they will create you a Champagne cocktail. Our Champagne Nail Bar takes place in the luxury of our bar and lounge area.
Share this Post