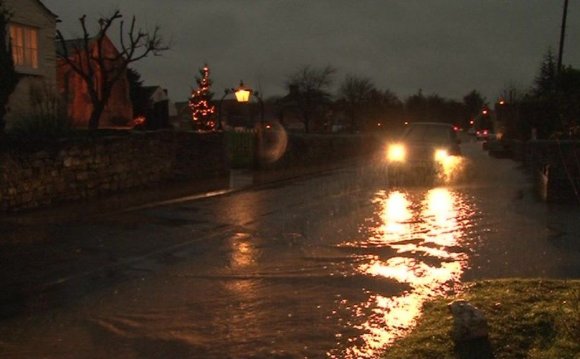 Trickling streams and peaceful rivers are a beautiful and important part of the character of the North York Moors. They provide a habitat for nationally important species of wildlife, a water supply for people, and a scenic and relaxing part of the landscape for recreational activities.
The waterways in the North York Moors have an amazing range of characters: small becks babbling over moorland, swollen torrents thundering through deep wooded gorges, and slow waters quietly meandering through flat valleys. Most of the rivers flow over stone and gravel through firm, tree-lined banks. In some places the rivers lie low, between soft, sandy, easily eroded banks that slowly but steadily slip into the water. These characteristics are a result of the surrounding geology, landform, land-use and natural processes.
Rainfall – or the lack of it – can also have a dramatic effect. Sections of river in the south of the Park can vanish in dry spells, disappearing through 'swallow holes' in the limestone. In heavy rain, clear shallow water can soon turn to murky brown torrents, while flooding can sweep away fences, trees, bridges and stone walls. In 1930/31 the Esk flood was so great it destroyed many of the road and rail bridges in the valley.
River catchments
Most of the water in the north of the Park flows into the River Esk which has its source high up on the moors above Westerdale and flows east to join the sea at Whitby.
Water in the far north west of the Park flows into the River Leven, which drops down to Great Ayton and then joins the River Tees.
Water in the south of the Park flows into the River Derwent. Its source is on Fylingdales Moor from where it flows south through Forge Valley and on to the Vale of Pickering, close to Scarborough. Before the last Ice Age the Derwent flowed into the sea near Scarborough, but around 10, 000 years ago a new route was carved by meltwater from glaciers. Now the Derwent turns west near Scarborough and then south to eventually join the Ouse near Goole.
Several other rivers flow from the western moors and drain into the Derwent, including the Rivers Rye, Seph, Riccal, Dove and Seven, plus Hodge Beck and Pickering Beck.
YOU MIGHT ALSO LIKE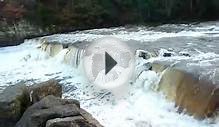 Swaledale - River Swale @ Richmond North Yorkshire UK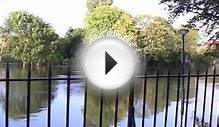 The River Ouse in Flood in York City Centre, North ...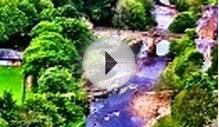 River Swale, North Yorkshire jigsaw puzzle
Share this Post