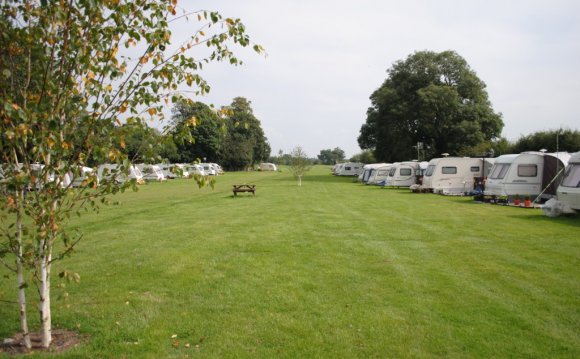 Runswick Bay is a small village clutching the slopes of a sweeping bay. Narrow lanes weave through the red-roofed houses, past the thatched coastguard's cottage and down to the pristine sandy beach. At its edges, children armed with colourful nets clamber on the rocks, their crabbing hotspot framed by Lingrow Knowle, a lofty crag towering high above. Buckets fill with captured crustaceans as parents roll up their towels for the steep walk back to their hilltop destination: Runswick Bay Caravan & Camping Park.
This convivial campsite has a mix of glamping, pitches with some hard standings, electric hookups and a spacious tent camping field. The site has a scattering of mains water taps with a well maintained sanitary block in the centre. Its exposed hilltop position is remedied by trees around the border, providing shelter from the wind, while gaps in the greenery reveal breathtaking views inland across the North York Moors.
The campsite is dog friendly, as is the whole of Runswick Bay in general, with a pet-welcoming pub just around the corner that serves tasty grub and local cask ales. From here it's an easy tumble down the steep lane to the beach – perfect for amateur fossil hunters wandering the Jurassic coastline. Those hoping to leave the car behind can trek the Cleaveland Way north to Staithes where stone houses huddle around a picturesque harbour. Or head south to Whitby – an essential stop for visitors to the North Yorkshire Coast. The latter is a 15 minute drive for those wanting to avoid the day's walk.
Runswick Bay Caravan & Camping Park is certainly a site that owes a lot to its surroundings, but that shouldn't retract from the splendour of the place itself. Owners Jim and Caroline are wonderfully welcoming, facilities are well maintained and the onsite office is a helpful place to grab a bottle of milk or ask about local attractions. The package is complete: a congenial space to pitch the tent and a wealth of sights on the doorstep.
YOU MIGHT ALSO LIKE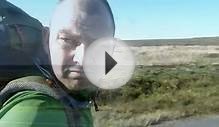 Wild Camping, North York Moors - 4 & 5 June 2012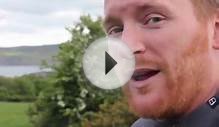 North York Moors - Coastal Path & Roseberry Topping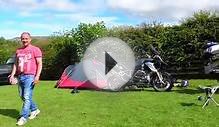 2015 BMW R1200GS Adventure camping in the Yorkshire Dales ...
Share this Post