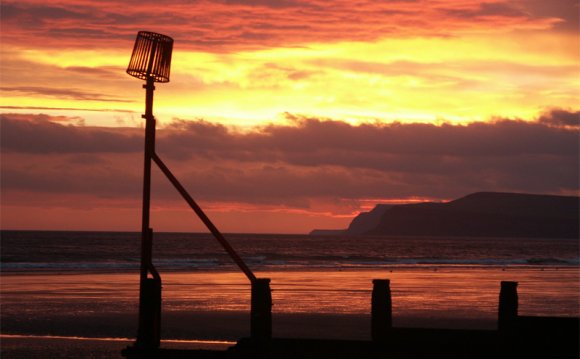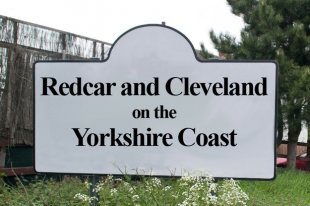 Redcar and Cleveland Council is adding the word "Yorkshire" to its postal address and some road signs.
There has been a long-running wrangle over whether the borough is part of the White Rose county.
And today, the council's leader, Councillor Mary Lanigan, said she favoured the address change, and altering some road signs to say "Redcar and Cleveland on the Yorkshire coast" as a nod to the Tour de Yorkshire bike race, which takes place from May 1-3 and covers part of the North York Moors.
The Yorkshire reference will be added to 10 "gateway" signs at the borough boundaries.
Cllr Lanigan said: "The move to include Yorkshire in our address is to embrace the our unique position both in the Tees Valley and alongside Yorkshire.
"Increasingly, the Tees Valley has become an increasingly big player in the North-east economy and we want to make sure that we continue to have a stake in that by joining the combined authority. However, we also want to make sure that we can be involved in the tourism boom that North Yorkshire is enjoying thanks to events like the Tour De France.
"The introduction of new signage has been in the pipeline for a while now, as the existing signs have been due for a refresh."
She added: "Let's have an identity. There may be a chance Redcar and Cleveland can pick up on the Yorkshire cycling that's been happening in outlying areas. If we have a chance to do that, let's grab it."
The changes are the latest development in a long-running debate about the borough's Tyke heritage.
The council's new Cabinet member for culture, leisure and tourism, Lib Dem Councillor Chris Abbott, is also chairman of the Yorkshire Ridings Society. And last year, on the 40th anniversary of the creation of the county of Cleveland, he said the area south of the Tees shouldn't shy away from its Yorkshire heritage.
He said: "Being part of Yorkshire has nothing to do with local government. Redcar, Middlesbrough, Guisborough, Saltburn, Thornaby and Yarm are Yorkshire, and Yorkshire is those towns. It does not stop someone being a Teessider, and Cleveland is as much part of Yorkshire as Craven is, or the Dales.
"Among the aims of the YRS are to encourage people to use Yorkshire as part of their postal address, for the real boundaries to be shown on maps along with local government areas and for boundary signs to appear on our roads.
"Yorkshire is one of the world's most powerful tourism brands and we deserve to be part of it."
Each year since 1975, the YRS has celebrated " Yorkshire Day" - the first county in the UK to have its own special day, August 1.
YOU MIGHT ALSO LIKE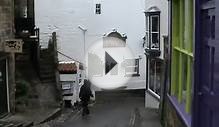 Robin Hoods Bay, North Yorkshire, England - Part 1, down ...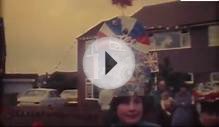 1977 Silver Jubilee Street Party, Redcar, North of England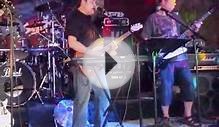 The Dicemen - Live Band Teesside & North Yorkshire
Share this Post