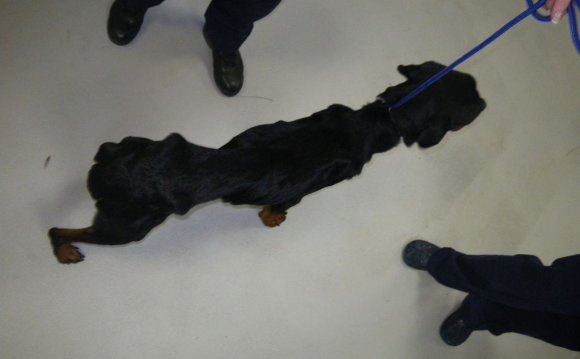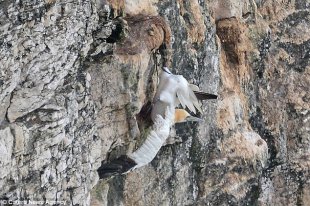 A gannet was seen hanging 400ft in mid-air from a cliff face in North Yorkshire after trapping its wing in a nest
RSPCA officer Michael Pugh begins to abseil down the cliff face to rescue the bird at 8am
Mr Pugh dangles from Bempton Cliffs as he attempts to reach the bird entangled in fishing wire
The large seabird was seen hanging suspended in mid-air above a 400ft drop from Bempton Cliffs after trapping its wing in a nest.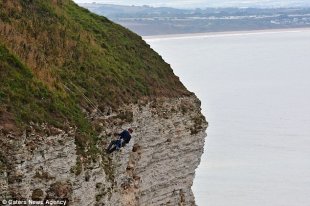 The RSPCA was called out at 8am yesterday and finally reached the bird at 4pm after scaling down the cliff face.
He unhooks the seabird from entangled fishing wire
Geoff Edmond, an inspector for the RSPCA, said: 'We received a call at approximately 8am on Thursday morning.
'Teams from the RSPCA and the RSPB saw the gannet trapped on the cliff in the bird's usual nesting place.
The bird had been hanging upside down for almost 24 hours before it was winched to safety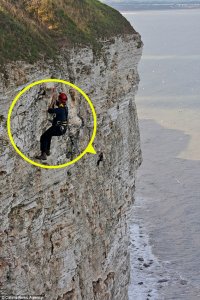 'Rescue teams scaled the cliffs in a really tough but determined exercise - it took a lot of skill and patience because there's a very severe drop and the bird was in such a precarious position.
'Thankfully the team managed to rescue the gannet by approximately 4pm and, remarkably, it was in excellent condition.
'Against all the odds, we're hopeful of a full recovery.'
The gannet will now be taken to the RSPCA Wildlife Centre in Stapeley Green, Cheshire, for rehabilitation and the RSPCA are hopeful it will be back to full health in around two weeks.
The bird is set free and Mr Pugh prepares to make the journey back to the top of the cliff
He reaches the cliff top with the injured bird after the dramatic eight-hour rescue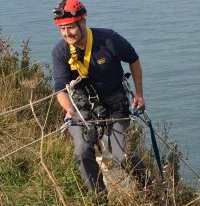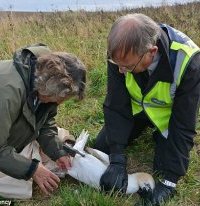 YOU MIGHT ALSO LIKE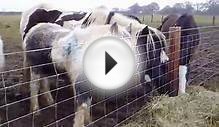 North Yorkshire RSPCA Rescue Station (no 44)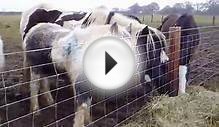 North Yorkshire RSPCA Rescue Station (no 51)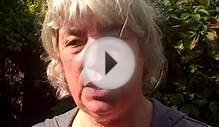 Ryedale Rehab - wildlife rehabilitation in North Yorkshire
Share this Post