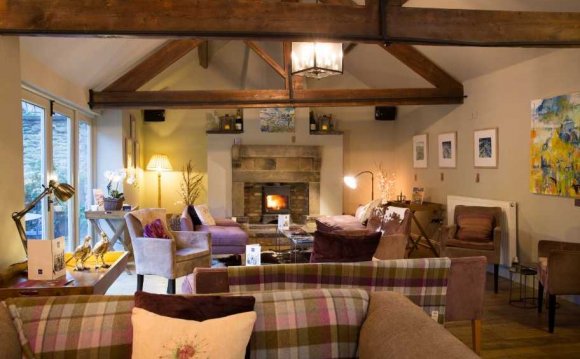 Yorkshire is the largest of the 39 historic counties of England. A long history of administrative tinkering has complicated defining what precisely is Yorkshire, with parts of the traditional ridings now being part of North East England (e.g. nearby Middlesbrough). However, the region has a strong cultural identity and offers visitors a wonderful variety of thriving urban centres, important historic towns and world famous countryside. The Humber forms a southern boundary with the East Midlands and to the west, across the Pennines, lies North West England. East and North Yorkshire has coastlines on the North Sea.
Regions

[edit]

Yorkshire, national parks in green, areas of outstanding natural beauty in grey-green

The confusing administrative divisions of the region complicate defining Yorkshire. For the traveller it is best understood as four regions, North, South, East and West. Traditionally the area was split into three ridings and the city of York, which did not belong to any riding. The following four divisions are those that would be reasonably recognised by most Yorkshire people:

York Minster is the Church of England's second most significant site after Canterbury
Other destinations

[edit]

Upper Nidderdale, one of the Dales, looking up-dale.
Gripping coastline - cliffs, beaches, villages and spa towns like Scarborough, enjoy a bracing walk and fish and chips in Whitby
Understand

[edit]

Proudly claimed to be 'God's own county', Yorkshire's wonderous countryside, great cities and warm locals have a long history of attracting visitors.
History

[edit]

Roman Emperor Constantine I was a notable early visitor. He was proclaimed Emperor in Eboracum (today's York) in AD 306. Later, the area was popular with Danish Vikings who left their mark on the area: Eboracum became Jórvík. In 1066, the Battle of Stamford Bridge in the East Riding of Yorkshire, played an important part in the lead up to that year's main fixture, the Battle of Hastings.

The Norman Conquest put York on the religous map when William the Conqueror looked at England and thought that a cathedral in York would be a nice counterpoint to one in Canterbury. Little did he realize that northern England had not been fully subjugated and that the cathedral's construction would require a campaign of genocide against the not so friendly locals.

The overthrow of King Richard II in 1399 led to antagonisms between the Royal houses of York and Lancaster which came to a head in the Wars of the Roses, a 20 year series of conflicts. The Yorkists lost the war at the battle of Bosworth Field in 1485 but had the consolation of hosting and winning the bloodiest battle ever on English soil, the Battle of Towton (near Selby, North Yorkshire), in which 28, 000 died.

Leeds' industrial history took form in the 16th and 17th centuries as it was a regional centre of wool processing. Huddersfield, Hull and Sheffield were also important wool centres. Coal mining became important to West Yorkshire. North Yorkshire retained its agricultural basis, which now complements its tourist sector.

In the 19th century, Harrogate and Scarborough flourished as spa towns believed to have healing mineral waters. Both remain desirable get-aways. At this time, the industrial revolution was driven by coal, textile and steel (particularly in Sheffield). This greatly changed the way of life for many people who moved to crowded cities that lacked the infrastructure to support them. Cholera outbreaks were a big risk.

The 20th century saw the decline of the industrial centres, many of which spent several decades in the wilderness. Urban regeneration projects and a shifting of corporate focus away from London has led to these towns now hosting professional services in addition to a modern industrial sector.

Generally, Yorkshire folk speak quite understandable English, and even many dialect speakers have a "posh voice" that they can put on for tourists; however, some phrases may catch you out.
Owt or nowt - means anything or nothing (both words can be used separately).
Love - is used when greeting "Hi love" or "Yes love"
Snicket/Ginnell - The former is a covered alley, the latter an uncovered one. E.g. 'I heard him racing down the snicket!'.
There are also words like "hither" "sethee" "thee" "thine" "thy" "duntha" and numerous others and if spoken as dialect is very difficult to understand by people from outside the region.
Some small industrial towns in West and South Yorkshire may be more difficult to understand. However, these are not popular tourist venues.
By air

[edit]

The region's major airport is Leeds Bradford Airport [1], which is very well connected. Doncaster Sheffield Airport also offets flights to Europe & North America. Manchesteter Airport in North West England is also a good option for accessing South and West Yorkshire. Hull is served by Humberside International Airport, which is on the south side of the River Humber in the East Midlands.
By train

[edit]

East Coast [2] or First TransPennine Express [3] run regular trains to the major British cities and connecting trains to smaller destinations
By road

[edit]

The M1 connects Yorkshire with the south of England. The A1 runs north-south through the region and the M62 runs east-west. The major coach operators connect major towns and cities in Yorkshire with each other and the...
YOU MIGHT ALSO LIKE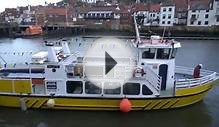 Whitby North yorkshire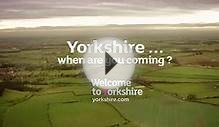 North York Moors - Hidden Valleys - North Yorkshire ...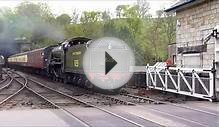 The North Yorkshire Moors Railway 40th Anniversary Gala on ...
Share this Post