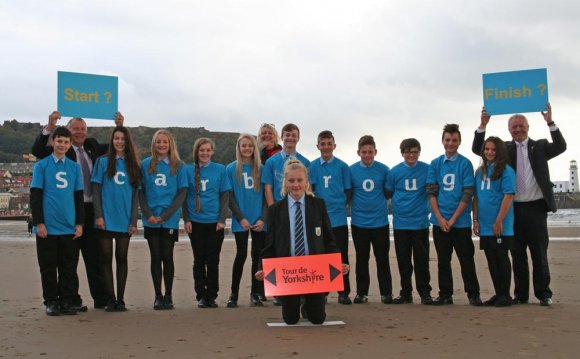 Please ensure you read all of the information below, including the frequently asked questions and terms and conditions, before applying for assistance.
Eligibility criteria
To qualify, the following applies:
You must be over 16 and under 19 on 1 September 2015 and live in North Yorkshire;
You must be attending the nearest school, sixth form or further education college to your home address or it is the sixth form of the secondary school which is recognised as the normal school for the student's home address;
The course attended must be full-time i.e. more than 12 hours a week;
The school/college is the nearest establishment offering a course that the Authority consider suitable to a student's career choice, or that is a pre-requisite for entry into higher education*;
The school/college attended is more than three miles from the student's home by the nearest available walked route;
Students make a contribution towards their travel costs each year (see charges below).
*When assessing applications for transport assistance, we look at the combination of subjects a student wishes to study and also the career path they wish to follow. We will check the UCAS website for qualification requirements to see if the subjects are a specific requirement for entry to a higher education course or career the student wishes to follow. Only when the combination of subjects is essential will we approve assistance with transport to a school or college that is not the nearest to the student's home address. It is rare that a particular subject needs to be studied to access a higher education course, i.e 'A' level law is not an essential entry requirement to study a law degree.
Please note, students are expected to make their own way to the pickup point. If you live over one mile from the nearest pick-up point, we may be able to offer you a mileage allowance to the pick-up point.
Charges
2015-16
Charge
New starter (for example starting a new course) and renewals (for example continuing your existing course for a second year).
£480
£240*

Students meeting one of the following criteria are exempt from payment

Students with a current:

education health care plan;
a statement of special needs or a 139a learning disability assessment;

or:

young people looked after by North Yorkshire County Council;
registered young carers; and
those students living independently on income support.
*The charge will only be reduced or waived once we have verified your claim. When applying online you will need to complete your direct debit details and upload or forward your evidence if required. Once we have determined that you meet the low income criteria we will reduce the charge and direct debits accordingly and you will be notified of this.
The charge can be paid in one amount or by nine monthly direct debits (the first payment is taken in October, with the final payment taken in June). If paying by direct debit, payment will only be taken if transport assistance has been approved.
Our post 16 transport assistance may not be the cheapest option and you are advised to investigate public transport fares locally and speak to your further education establishment before applying.
By applying for post 16 transport assistance, you are agreeing to these terms and conditions.
How to apply
Share this Post